Harold Brittain Senior Manager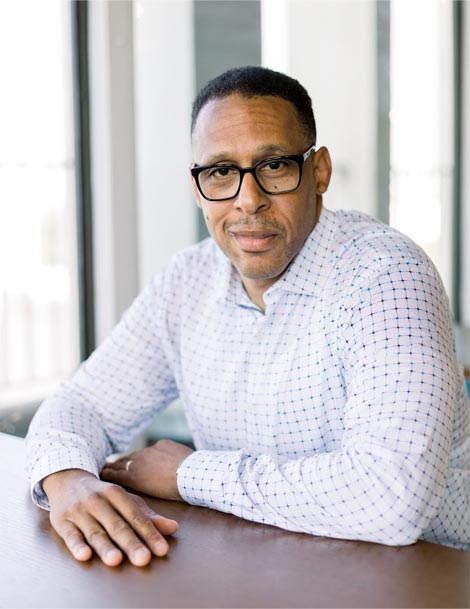 Harold Brittain is the Program Manager for HLinc's Department of Veteran Affairs client. He has over 30 years information-technology (IT) consulting experience in both the public and private sectors.
Mr. Brittain graduated from Howard University with a Bachelor of Business Administration in Computer-Based Management Information Systems. Over the next twenty years he worked for multiple companies including Booz Allen Hamilton, Perot Systems Corporation and Grant Thornton's Global Public Sector. He first focused on the use of computer assisted systems engineering tools and techniques in systems design and data decomposition for Government agency-wide systems. His knowledge of decomposing IT systems and processes led him to specialize in business process improvement in the private sector across multiple industries including telecommunications, mortgage servicing, and corporate financing.
To enhance his understanding of finance principles, he completed graduate studies at the University of Liverpool where he obtained Post Graduate certification with a concentration in finance. As an independent consultant in the public sector, he provided oversight for IT projects implementing earned value management as a member of the Project Management Office (PMO) for multiple government agencies. In 2010 he began supporting a Department of Veterans Affairs PMO implementing the Agile-Scrum framework, which led to his joining the HLinc team in 2016.
Contact Harold
---
Howard Graduate
Harold constantly continues to further his education through a Master's Certificate program, & Certified Scrum Master
Mid-Westerner turned Washingtonian
Born & Raised in Ohio
Came to DC for college and stayed!
Well Rounded Businessman
Harold has worked for bug businesses such as Grant Thorton, Perot Systems, Booz Allen as well as mid and small size companies.
Family Man
Harold loves to spend time with his family here and in the Dominican
Proud father of 2 grown, successful daughters
Passion for fitness, swimming with recently learning how to play golf